Complexus Video
A proven leader in contract manufacturing solutions to reduce cost and improve time to market.
Committed to Quality
Complexus is committed to delivering high quality orthopedic and spine instruments and implants. Our team goes to work every day to meet customer expectations with carefully designed programs. We ensure that each device meets both statutory and regulatory compliance to adhere to International Standards.
Capabilities
Complexus offers a wide array of capabilities and in-house services to facilitate the production of exceptional equipment from single-piece instruments and implants to complex surgical hand tools.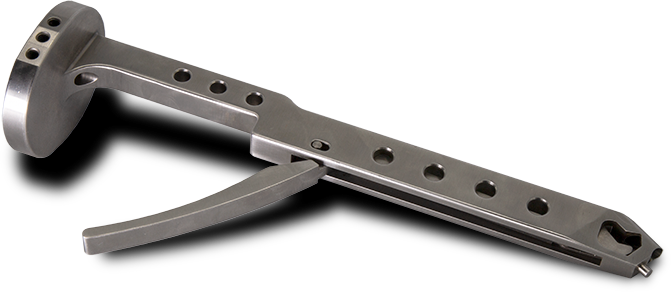 Latest News
At Complexus, we produce cutting edge orthopedic and spine instruments and implants of the highest quality. While our efforts to stay on top of the newest advancements and most modern technology are important, we also place great value on keeping our clients up to date with the newest information about Complexus, our industry, and our community outreach.
Making it in Medical

-

Complexus Medical, located in Mishawaka, Indiana, has evolved from a small tool and die shop that opened in 1968 to a supplier of complex components and assemblies to the medical market. The bulk of its business is dedicated to producing complex orthopedic instruments, although it also provides metallic and non-metallic implantable components for knee replacement […]

Complexus Wins National Top Shop Award

-

Complexus Wins National Top Shop Award September 18, 2014 MISHAWAKA – Modern Machine Shop recently recognized Complexus Medical, 55980 Russell Industrial Parkway, Mishawaka, as a "Top Shop." The award was based on a nationwide benchmarking survey. Complexus was among more than 400 businesses participating in the survey. The company ranked the highest in the human […]

Complexus Named an Area Company to Watch

-

Complexus Named an Area Company to Watch The Indiana Economic Development Corporation has named Complexus Medical one of its 2013 "Companies to Watch." To learn more about this honor, read the featured article below from the South Bend Tribune: INDIANAPOLIS — The Indiana Economic Development Corp. has named nine Michiana businesses to its 2013 list […]